Happy Friday, all! I've had so many requests for "less girly" kits from CT members and fans that I thought it was about time to oblige all of them...so...I have a FANTASTIC new BOY kit for you this week!
Check out
Talkin' About Boys: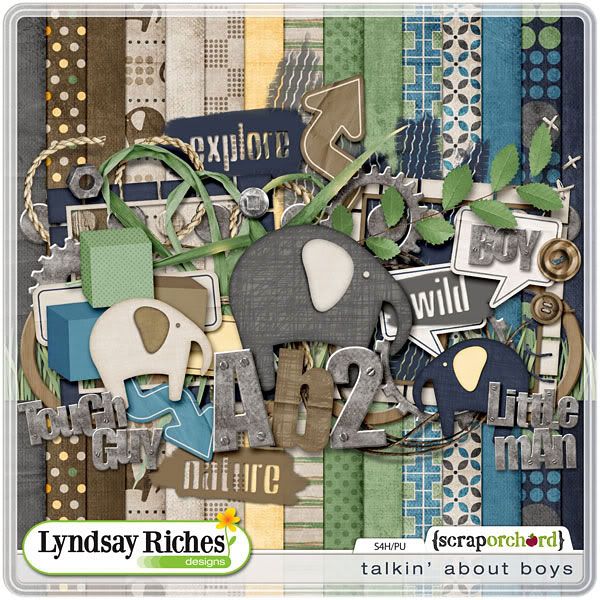 Don't you just love the fun elephants and all the grungy metals mixed with some fresh greenery? I don't have any sons, myself, but I actually had an easy time creating these four
Quick Pages
from the kit - which you'll get for FREE if you buy the kit between now and April 15th!
And you simply HAVE to see the layouts my CT did with this kit. They seriously ROCKED it like they've never ROCKED it before!
Gorgeous, no?
I also had some time to whip up this little add-on that matches the kit perfectly:
Click
HERE
or on the image above to download via 4shared.
Oh! And one more thing. If you haven't signed up for my
newsletter
yet - DO IT NOW! I've reached 200 subscribers already...which means I will be sending out an exclusive mini kit to subscribers ONLY later on tonight! You don't want to miss out!
SUBSCRIBE HERE!
That's it from me! Have a great weekend!