Hi everyone,
Di here. It's nearly the weekend, and WOW....have I got an awesome kit to share with you.
This week Lyndsay has delved deep into her inner rock chick, to bring us
This Girl Really ROCKS!
The kit was actually inspired by her daughter! It's full of fun and funky elements like doodled music notes, glittery word arts, bright colors and lots of attitude!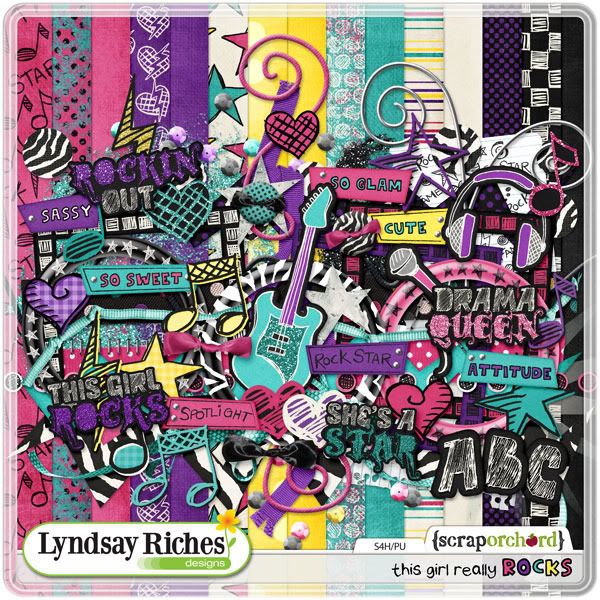 As always, this Fresh Fruit is on sale this week (until October 06) for 20% off.
This Girl Really ROCKS!
$4.79 (reg price $5.99)
Special Free with Purchase Offer
Buy This Girl Really ROCKS, and get the co-ordinating Quick Pages FREE! (until Oct06)
or purchase separately.
This Girl Really ROCKS Quick Page Pack
$3.19 (reg price $3.99)
So hurry to the Orchard, as fast as you can, so you don't miss this kit and quick page offer.
I'll leave you with some inspiration from Lyndsay's awesome team. They have all really ROCKED this kit.
Hope you all have a great weekend.