Hello everyone,
Di here, revealing Lyndsay's new releases at
Scrap Orchard
!
It's Dream Team time this week at the Orchard, and you'll find lots of amazing collabs between the Orchard designers. And if you buy two kits from the
Dream Team
category, you will receive 33% off your order!
First up, Lyndsay has teamed up with Julie Bullock to bring you a sensational Autumn kit -
Crisp Days of Fall
. I just love the wonderful colours in this kit! And how cute are the owl and bird!
Purchase the Crisp Days kit, and these
Quick Pages
are a Free with Purchase offer until September 15.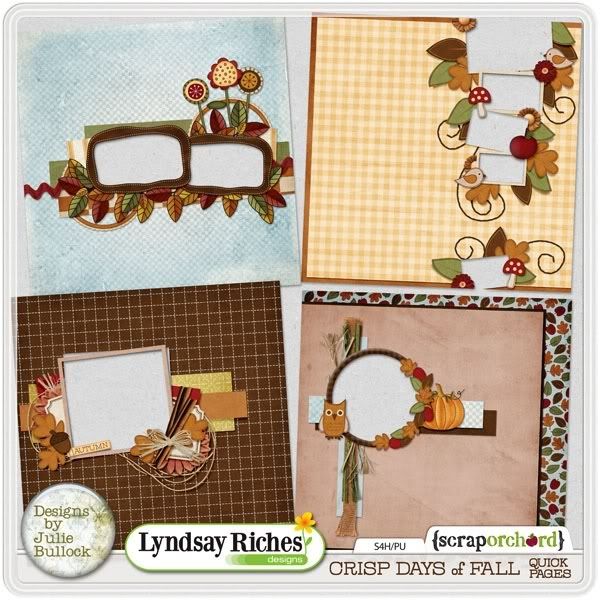 And for her 2nd release, Lyndsay has teamed up with Ziggle Designs and DeCrow Designs to bring you
Me Hearties
, an awesome kit filled with all things pirate!
And again, these fantastic
Me Hearties Quick Pages
, are a free with purchase offer until Sept 15.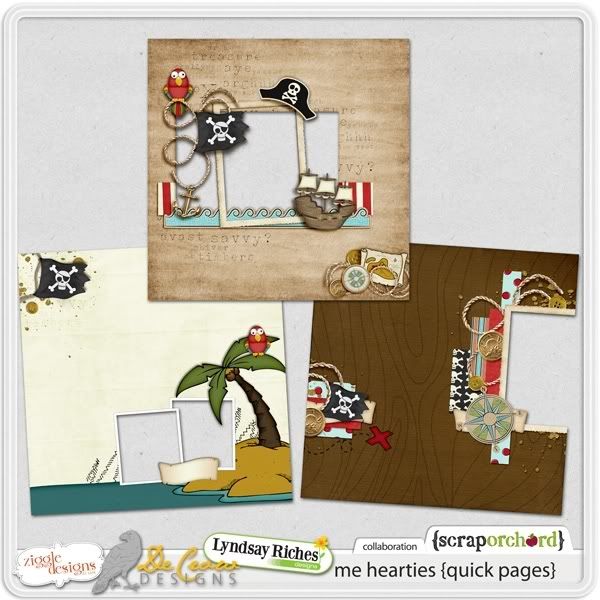 And finally I have some inspiration from Lyndsay's amazing CT.
Crisp Days of Fall
Me Hearties
Be sure to hop over to the
Orchard
, so that you don't miss any of these releases.