Hi everyone,
Di here, and today I'm introducing you to Yolanda.
Yolanda has been on Lyndsay's Creative team since April 2010.
I asked Yo to share her favourite Lyndsay product with us.
And Yolanda's favourite layout using Lyndsay's products is this gorgeous layout using
Mommy Deerest
.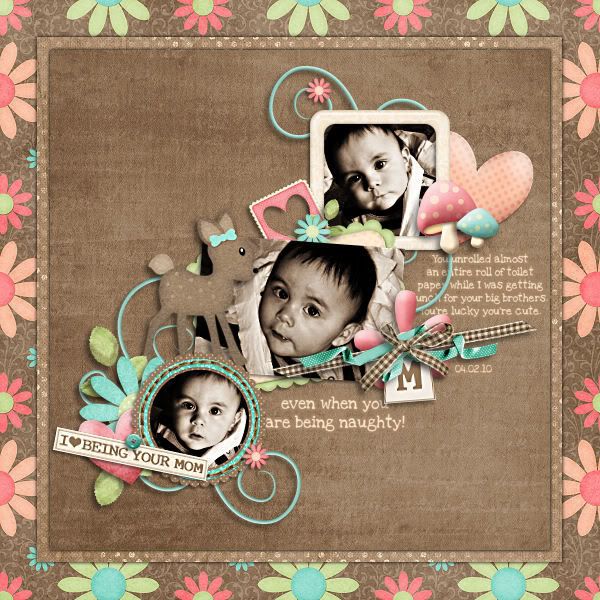 I asked Yolanda some more questions:
Where do you get/what gives you - your scrapping inspiration!
My children. You will almost always find one of them in my pages. They are why I do this.
Do you usually start with the picture or the paper?
I usually start with the kit/paper and then find a suitable picture for it.
Your favourite snack/drink while you scrap
Pepsi (or coffee, depending on the time of day) and something chocolatey!
Yolanda is an awesome scrapper. Why not head over to
her gallery at Scrap Orchard
, and take a look at more of her amazing work.
Thanks Yo for sharing with us.
Till next time,