1.
Your Name
Helen Parker
2.
Your Photo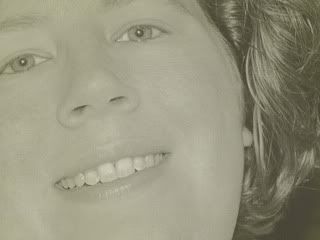 3.
How long you've been on Lyndsay's team
Since April 2010
4.
Your favourite Lyndsay product
5.
Your favourite layout created using Lyndsay's stuffs
6.
Where do you get/what gives you - your scrapping inspiration
My inspiration is often sparked in either 1 of 2 ways. Sometimes, I will be blessed enough to capture a photograph of one of my nephews that just knocks my socks off and so I am inspired to find a kit to scrap it with. Many other times it is the latest kit one of the designers I work for has created. I will see the kit and know exactly which photo I want to use with it.
7.
Do you usually start with the picture or the paper?
Now that I am on 4 CT's it is usually a kit but I have a folder of "pics to scrap" on my EHD so when the perfect kit comes along, I have my photo(s).
8.
Your favourite snack/drink while you scrap
I don't usually snack much while I scrap....I hate constantly wiping my fingers off in between bites (lol). I will either have a cup of coffee or bottle of water sitting next to me though.
9.
Anything else you want to tell everybody?????
If you are in the SO forums very much you probably know too much already :) I will leave it at that!
10.
A link to your SO gallery
My gallery