Welcome to another addition of "Meet Lyndsay's CT". Every month, we'll highlight one of Lyndsay's CT Members, so you can get to know us better. This month, we're showcasing CTM Angie! Here's a little bit about her:
1. Your Name

Angie-aiacob in the forums


2. Your Photo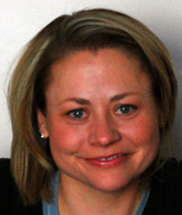 3. How long you've been on Lyndsay's team

Just over a year. It has been so fun to work with Lyndsay's incredible kits!


4. Your favourite Lyndsay product

Little Angel
5. Your favourite layout created using Lyndsay's stuffs

This is one of my very first layouts using Lyndsay's kits. I love how it turned out! I used Spring Fresh one of my favorite kits!

6. Where do you get/what gives you - your scrapping inspiration

My family is the first source of inspiration. Everything we do and the places we go just inspire me. I love to look through galleries too.


7. Do you usually start with the picture or the paper?

Picture--then I know where I will want to go with the layout.


8. Your favourite snack/drink while you scrap

I don't really snack while I scrapbook. To worried about spilling or crumbs in the keyboard.


9. Anything else you want to tell everybody?????

I am loving my digital scrapbooking experience. I love that my layouts can be digitally preserved and I won't have to worry about the printed copy being handled too much. There is a way to duplicate it! I started designing digital kits last March and now my digital scrapbooking has become an all consuming adventure. Everywhere I go and everything I see--I think I can scrap that! I am meeting so many great and wonderful people everyday who share a love for this hobby. It is so great!


10. A link to your SO gallery

http://scraporchard.com/gallery/showgallery.php?ppuser=5947&username=aiacob