Hi everyone,
Di here, with a very late new release post! This last week, Lyndsay teamed up with the fabulous Amy Stoffel to bring you a kit that I KNOW each and every one of you will have a use for!
friendsdotcom
is all about our online relationships...long distance friendships...social networking...techy gadgets...all the good stuff!
As always, it's on sale this week for 20% OFF the regular price...and you can pick it up for just $5.19.
SPECIAL FREE WITH PURCHASE OFFER: UNTIL AUGUST 26
Buy the
friendsdotcom kit
, and get the co-ordinating
quick pages
for free!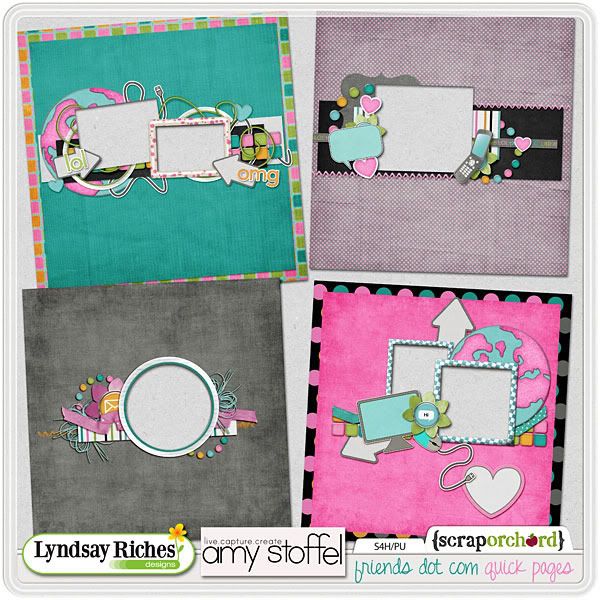 Here are some fantastic layouts from Lyndsay's CT and SO Honeybees.
The Scrap Orchard is back up and running, so hurry over to
Lyndsay's store
to pick up this awesome kit!
Enjoy your week!