Hi everyone,
Di here, and I'm back to reveal Lyndsay's releases. So has the post title given it away.....this week it's all about Christmas! A Christmas to Remember in fact! And Lyndsay has outdone herself yet again!
A Christmas To Remember
is sure to become one of your favorite holiday scrapbook kits. With it's unique but usable color palette, gorgeous textured papers and assortment of elements, you'll be using this kit for many years to come.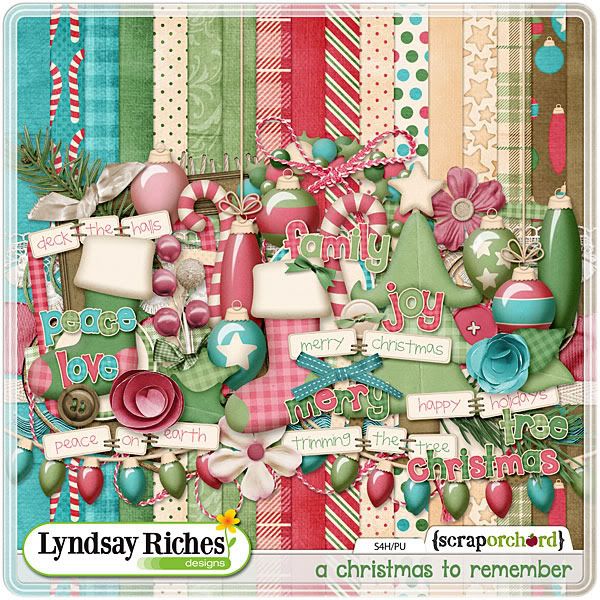 As always, this Fresh Fruit is on sale this week (until Nov. 18) for 20% off.
A Christmas To Remember
is just $5.19 (reg. $6.49)
And to complement the full kit, Lyndsay has some gorgeous add-ons that you won't want to miss. These are also 20% off for this week only.
A Christmas To Remember Alpha
$2.39 (reg. $2.99)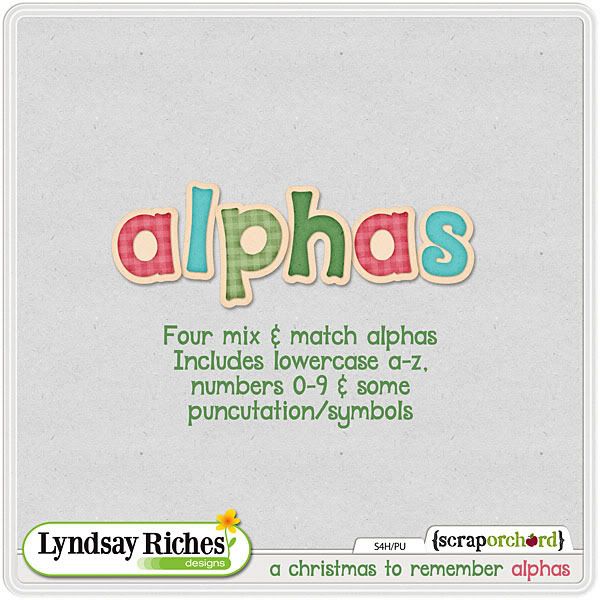 A Christmas To Remember Stacked Pages
$3.19 (reg. $3.99)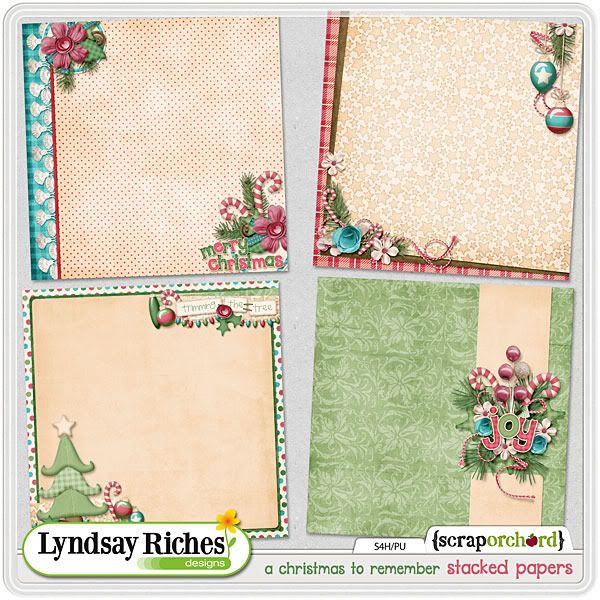 Want It All
And if you love and want it all....who wouldn't....you can buy everything above all bundled together for just $9.99.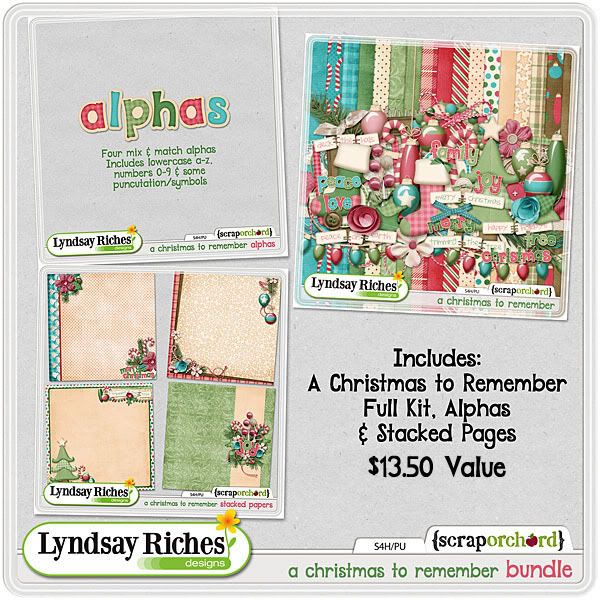 Special Free With Purchase Offer
If you buy either the full kit, or the bundled package this week (until Nov.18), you will receive these gorgeous Frame Clusters, absolutely free!
Here's just a few of the amazing layouts from Lyndsay's creative team. Be sure to check
Lyndsay's Designers gallery
at Scrap Orchard for more amazing layouts.
Layout by Lisa: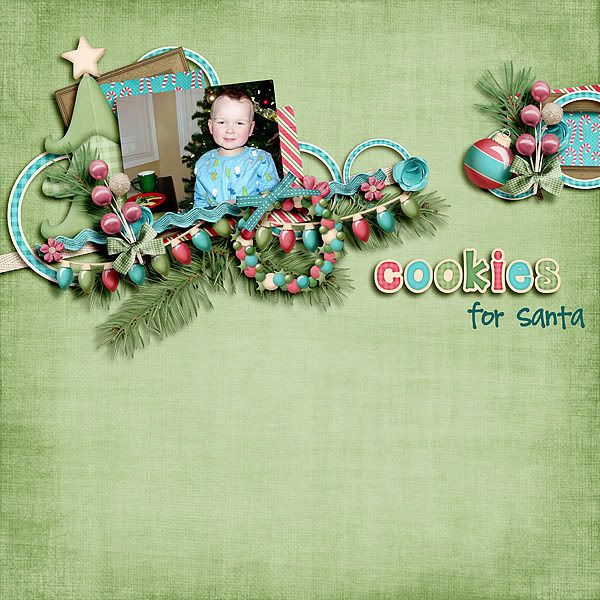 Layout by Britanee:
Layout by Angie:
Layout by Kala: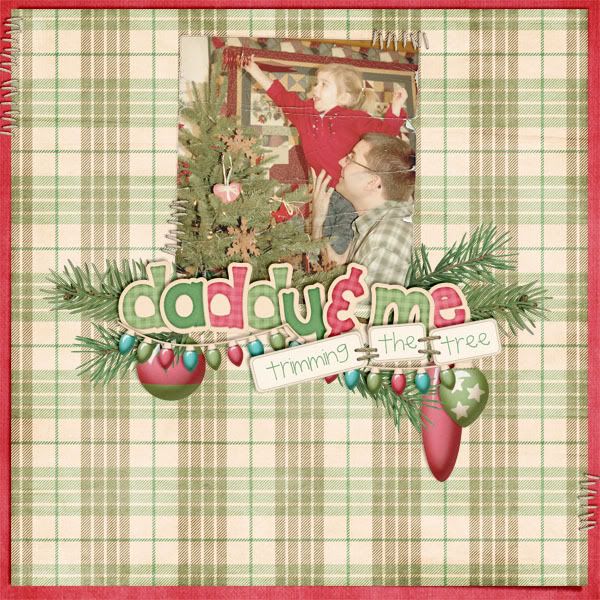 And finally, thanks to everyone who left a comment on the sneak peek post this week. I've asked Mr Random to draw a winner.
Congratulations to post # 14, lwentkie. You've won the full
Christmas To Remember kit
. Congratulations.
And with that, I'm off for another week. Hope you all have a wonderful weekend.