Hi everyone,
Di here, I'll be short and sweet this week. Lyndsay's new release is a gorgeous mini called Carefree! Such pretty, soft colours - this kit would be perfect to scrap those girly, spring pictures you have been waiting to scrap.
Carefree:
Fresh Fruit 20% off until March 16 Just $2.79 (reg $3.49)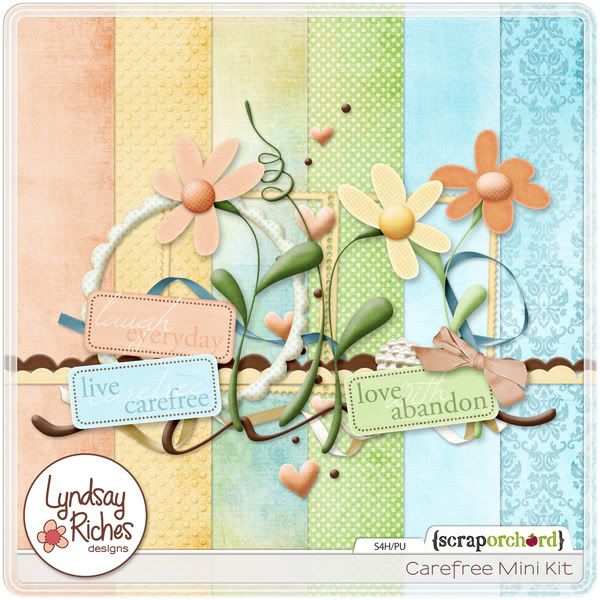 **This Mini was previously available in the Scrap Orchard September 2010 Mega. Please double check to make sure you don't already have it in your stash before purchase!**
I'll leave you with some inspiration from Lyndsay's creative team.
Layout by Sarah

Layout by Tricia

Layout by Rachel

Hope you all have a wonderful weekend.