Hi everyone! Rachel here for this month's Meet the CT. I hope you are enjoying the beginnings of Spring. It took long enough for it to get here, so every nice we get I am soaking up! We have alot of rain right now in Pittsburgh, so our sunny warm days are often interrupted, so I take what I can get when I get it!!!
In May we are featuring an incredible scrapper and all around sweet chica, Kala! I got together with Kala and asked her some questions. Here is what she had to say !!!
1. Your Name
- Kala
2. Your
Photo
-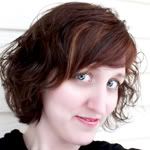 3. How long you've been on Lyndsay's team
- I started out as a guest in August 2010 and was able to stick around after that! Yay!
4. Your favourite Lyndsay product
- The minute I saw
Berry Delightful
, I knew I had to have it. I do a calendar for my mom and dad with all of their grand kids and using themes for the pictures. I'm always on the lookout for a kit to go with our berry picking pics and this one is PERFECT!
5. Your favourite layout created using Lyndsay's stuffs
-
With Party Like It's Your Birthday (And Berry Delightful Alpha)

6. W
here do you get/what gives you - your scrapping inspiration
- I'm inspired by all those fantastic layout creators out there, and strive to do try something new regularly. I also like really making my photography pop - whether with photo editing, a beautiful subject, or a fab kit!
7. Do you usually start with the picture or the paper?
- Picture. I'd say I change the paper an average of 4-5 times before I'm done.
8. Your favourite snack/drink while you scrap
- I usually scrap during nap time and need some kind of caffeine hit to get me through the rest of the day. It's either that or nap, and until I figure out how to nap and scrap at the same time, that will have to do!
9. Anything else you want to tell everybody?????
- Pretty sure this is enough! ;)
10. A link to your SO gallery
-
http://scraporchard.com/gallery/show...ername=kalamae
Be sure to stop by Kala's gallery and leave her some comments. I love to browse others galleries for inspiration and ideas. Maybe Kala's gallery can jumpstart your mojo on an off day or even inspire you to try something new!
Thanks for reading this months MEET THE CT ! I hope you have a great day, and happy scrappin'!!