Hi scrappers,
Di here, and I'm bringing you today's freebie.
Lyndsay has been the featured designer in the Scrap Orchard Newsletter that past month, and she has been giving away parts of an awesome kit called Apple Jacks. I've made a stacked page freebie for you.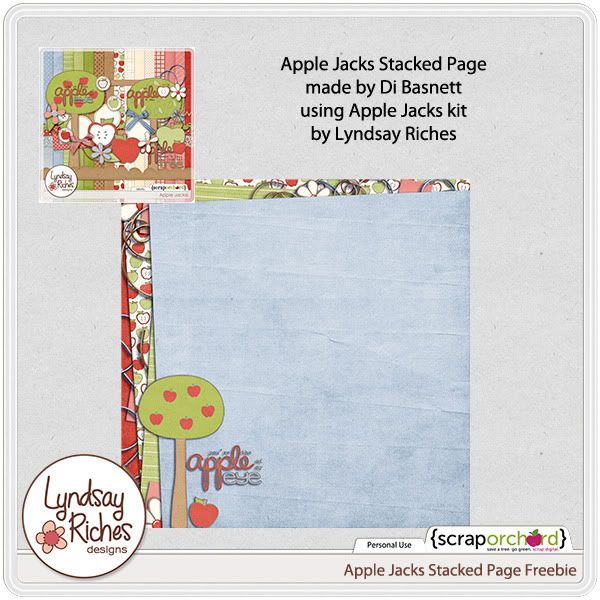 I hope you enjoy using the stacked page.
Enjoy the rest of your weekend.